Monarch Brewing of Los Angeles, operating until 1942, had at least seven brands with colorful, highly collectible labels and was located just a few blocks west on Main St. from the Eastside Brewery. The Calif. Brewers Association production records showed that as of December, 1936, "Balboa Brewing" was ranked 18th ranked out of around 34 breweries in Calif., just ahead of St. Claire Brewing. Then in 1937 "Balboa" had a name change to "Monarch Brewing".
Most of the Monarch Brewing brands are rare in on-grade condition with the four rarest possibly being Finer Flavor Ale, Palomar, Town House, and Chief - though Palomar has turned up in pits along with Coronado, Balboa, Brownie, and Finer Flavor Beer around Southern Calif. and in the northern Sierra Nevada mountains.

In this picture of Monarch cans:
--The clean Palomar with full colors was in the "Chico collection" bought by Randy McMahon.
--The Finer Flavor Ale, Town House, Balboa, Coronado, and Brownie - probably the largest group of Monarch cans assembled by an "original" collector - were found by Tom Leo and Dick Caughey around 1984. This group (included Calif. and Eastern flats/cones) has been variously described, such as the "Army officer collection," which reportedly was assembled by a U.S. Army tank officer stationed in Calif., probably Fort Irwin, and written up in the BCCA magazine. Unfortunately the "Army officer" didn't survive World War II and his cans went through several hands until they were found in upstate New York around 1984, still wrapped in 1940 era newspapers per Dick Caughey, BCCA member.
--The Finer Flavor Beer was found by a "flea market" searcher/seller in the San Diego area and is the variation that says "11oz".
--The Chief is one of the five-can "find" described below and is the one that Wally Gilbert held for many years.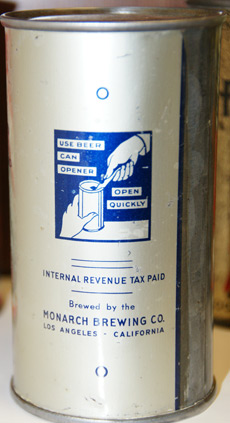 Other on-grade Monarch examples that were found in "original collections":
--Charles Coffey, mentioned in California collectors on first screen, found a green Brown Derby and also had Coronado and Brownie.
--The "Clovis collection" had Finer Flavor Ale and Town House, both of which had their tops cut off, as was typical of the early cans in that group.

Background on two Monarch brands found in the 1970's and 1980's, Brownie and Chief:
Brownie: a few on-grade examples have been found in scattered locations, such as Gene DiCicco bought one at a flea market in Reno during the "Hot August Nights" in the 1980's and the seller also had a second clean example. Gene located another Brownie in Long Beach and helpfully passed on the lead to a Southern Calif. collector who bought the can for around $450.
As an example of the limited on-grade and "under-the-house" condition examples that are known for one of rarer brands, Chief: Bob Myers through a newspaper ad in 1970 made contact with a man who had found 5 Chief cans, grade 1-/2+, under a house a few blocks off a Southern Calif. freeway. Several of these Chiefs turned out to have fragile labels and much of the red color on one of the Chiefs was washed off with a simple rinsing. One each of these Chiefs went in trade to John Ahrens, Wally Gilbert and John Thimios. In 1987, a San Francisco collector located a mostly 1/1+ example that had been found in a building in a Southern Calif. city and was sold to Gene DiCicco; a less than grade 1 example turned up on ebay around 2003-4 that was part of a small beer can collection assembled by a long time flea market searcher/seller in the San Diego area.
Dan Andrews for the August, 1994 BCCA magazine wrote a detailed article on Monarch Brewing, helped by contacting the wife of a former employee. Marc Tracy, a specialist on Crown Can Company cans, has found the hazy subject of which can company manufactured the Monarch cans, "a puzzle." Two brands, Chief and Brownie, have very small notations, "Crown Can 1-37" at the lower seam (the 2nd picture has a "close-up" view), but the other brands don't have such clear identifications. Waiting confirming records that might be found, there are uncertainties as to (1) how Crown Can Company would have gotten involved with a brewery far, far west of its other customers; and (2) the circumstances that Finer Flavor Beer examples have "12oz" and "11oz" printed on the labels but the cans appear to be the same size.
The 3rd picture shows the opening directions panel for a Finer Flavor Beer.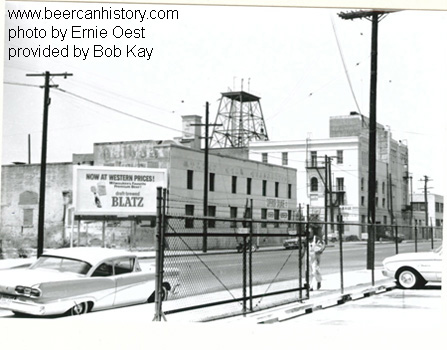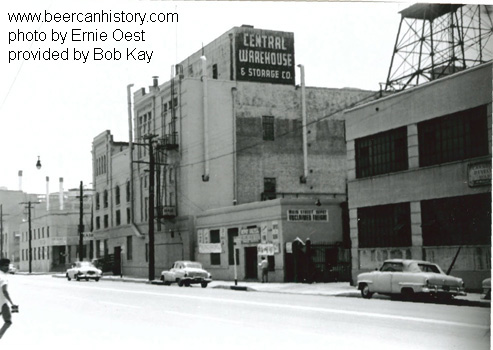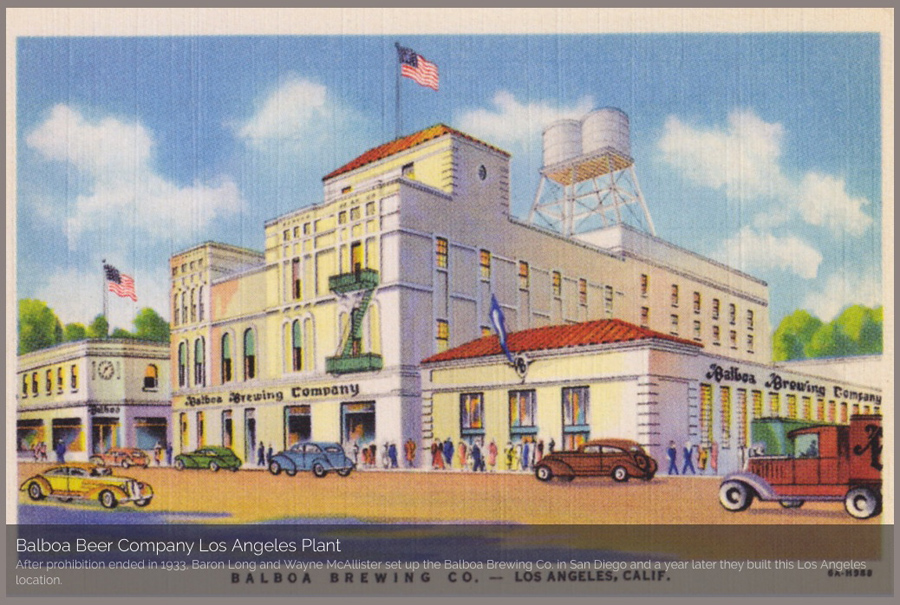 credit to Michael Brannan Photography @ smugmug.com
--A selection of Monarch Brewing labels with comments by Bob Kay on the brewery:
"Monarch Brewing Co. labels: Monarch Brewing Company was the successor to Balboa Brewing Company of Los Angeles in 1937. They were only in business from 1937 to 1941, but during that period they were prolific producers of both canned and bottled brews. Volume 1 of my US Beer Label Book's pictures 46 different Monarch labels plus five plane-Jane keg labels. For several brands Monarch made companion beer and ale products -- their ales were always green labels. While there was great diversity in their labeling it's likely all products came from the same kettle. A few of their colorful labels are pictured here."